MASSAGE
There are many benefits of massage- With the rhythmical and flowing strokes, it is stress relieving, promoting a general feeling of well-being and relaxation . Not only the muscular system can be affected and muscular tension relieved but massage can also improve blood circulation and lymphatic drainage aiding the elimination of waste and toxins. The body's nervous system can either be stimulated or soothed according to the techniques used and the digestive system will also benefit from massage.The skins appearance is improved as massage helps with the shedding of dead skin cells and can help to soften fatty deposits thus improving the skin's texture and tone.
All in all massage has many great benefits so why not treat yourself to one here at Lush Beauty. We will do a consultation first so that we may establish your needs therefore providing you with the most suitable massage.
Full Body Swedish Massage £ 31 ( 60 mins ) Back Massage £19 ( 30 mins )
Indian Head Massage
Indian head massage is a wonderful combination of massage techniques and movements applied to the back shoulders, arms , face and scalp. Adapted by the West , it is used to help eliminate the stresses and tensions of our high powered world.
Benefits include improved blood circulation, better cell regeneration ,improved lymphatic drainage eliminating toxins and waste, relieves tension in muscles.
Anxiety and depression can be relieved, concentration improved and positive thinking gained.
It also gives relief from tension headaches, eyestrain and migraines. Sleep and quality of sleep can be improved.
20 mins £16 45 mins £26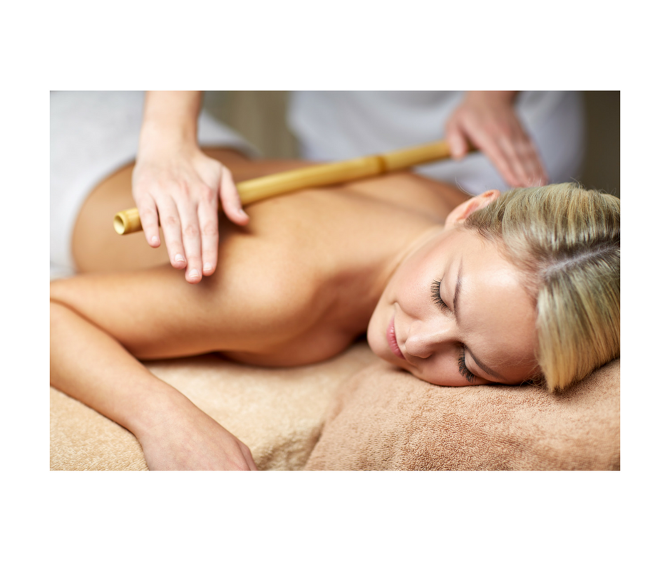 Warm Bamboo Massage
Warm bamboo massage is a unique form of massage that relaxes tight muscles and releases stress and tension.
Bamboo sticks are gently warmed and applied to the muscles to knead and roll the tissue to create a rejuvenating massage leaving you feeling energised.
Warm Bamboo Back Massage 30 mins
£25
Warm Bamboo Legs & Feet Massage 30 mins
£25
Combined 45 mins
£38