Male Grooming........................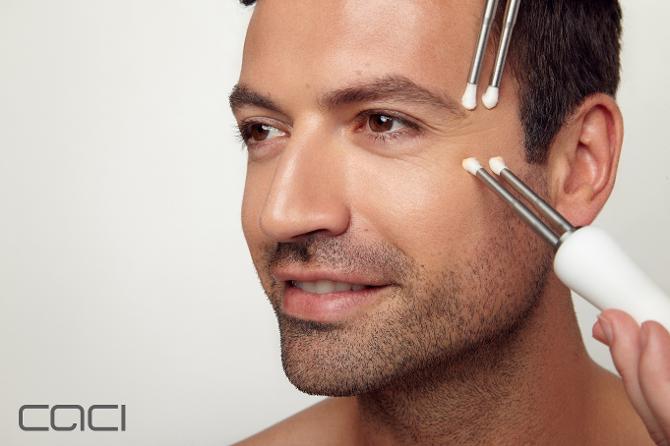 WAXING
Back Wax £15*
Chest Wax £15
Combined back and chest £25
*blended into the t-shirt line
Underarm Wax £8
Eyebrow Grooming £6 (eyebrows are tidied & groomed to create a natural shape that enhance the face)
Arm wax - Full £15 / Forearm £10
HANDS & FEET
Manicure £11
CND Spa Manicure £21
Pedicure £19
CND Marine Spa Pedicure £27
Callus Peel (heels or balls of feet) £20
Callus Peel (heels & balls of feet) £35
Hand & Arm Massage (10 mins) £5
Foot Therapy Treatment (30mins) £25 ( a hot towel cleanse followed by a deep pressure point massage to soothe & relax tired aching feet )
FACIALS
Deep Cleanse £23
Luxury Facial £31
CACI Hydratone Express Booster Facial £19
CACI Skin Rejuvenation £26
CACI Non - Surgical Eyelift £23
CACI Non - Surgical Facial Toning £41
CACI Ultra Non-Surgical Facial Toning £70
CACI Skin Calm £40
CACI Deep Wrinkle Treatment £35
CACI Eye Revive £35
CACI treatments are non intrusive , no needles, no fillers. A combination of micro-currents, light therapy and ultra sonic waves are used in these highly effective treatments.
Book now for your free CACI demo and see for yourself results are visibly noticeable after just one treatment
'
For an in-depth description of all ENVIRON TREATMENTS please look at the ENVIRON page
BODY TREATMENTS
Deep Cleanse for the back £25 - much like a facial but for the back. This specialised treatment helps purify & restore the skin top reveal a clearer, fresher and smoother appearance.
CACI Back Rejuvenation £40 - dramatically improves the appearance of congested skin using a special skin peeling solution and ultra sonic waves to eliminate blocked pores and spots. Reduces any redness and improves circulation.
OTHER
Spray Tan - 1/2 body £5
-Full Body £10
_ Rapide Tan £12 ( a quicker developing tan for those limited on time )
FAQ's
What should i wear when having a spray tan?
Loose , dark clothing is best in case the tan rubs onto them. It does wash out though.
What do i wear for a back massage?
You will be asked to remove your top. Trousers remain on.
Do I need to do anything to my skin after I have been waxed?
No, we will remove any wax residue left on your skin after the waxing with a specially formulated remover that leaves skin soft and smooth.
How often do I need to wax?
Normally every 4 - 6 weeks depending on your hair growth.
Is waxing painful?
Waxing can be a little painful but we take steps to ensure that it is as painless as possible. Some Clients have been known to fall asleep during waxing as they find it relaxing.
How do I look after my skin after a facial?
Drink plenty of water to keep hydrated as most facials include massage and encourage lymphatic drainage and removal of toxins. We recommend a facial scrub no more than twice a week and moisturise daily with one that is suitable for your skin type. Sun factor is also highly recommended.
Are CACI Treatments painful? what can I expect?
No they are a very relaxing treatment. Many of our Clients find it a time when they can just lie back and relax. Varying handsets are used to apply pressure and slight pinching to the skin and muscles whilst conducting micro currents to firm, lift and tone the skin and muscles.