Due to the current situation with coronavirus... we are now accepting orders ( with a consultation for new Clients) which will be safely delivered to your door. Please enter your details in the 'Contact Us' section below and we will get back to you as soon as we can. We can also offer you our virtual consultation which will allow you to achieve and maintain your skin care goals without leaving the house. This can be done over the phone or via a video call again leave your details in the contact section and we will get back to you as soon as possible.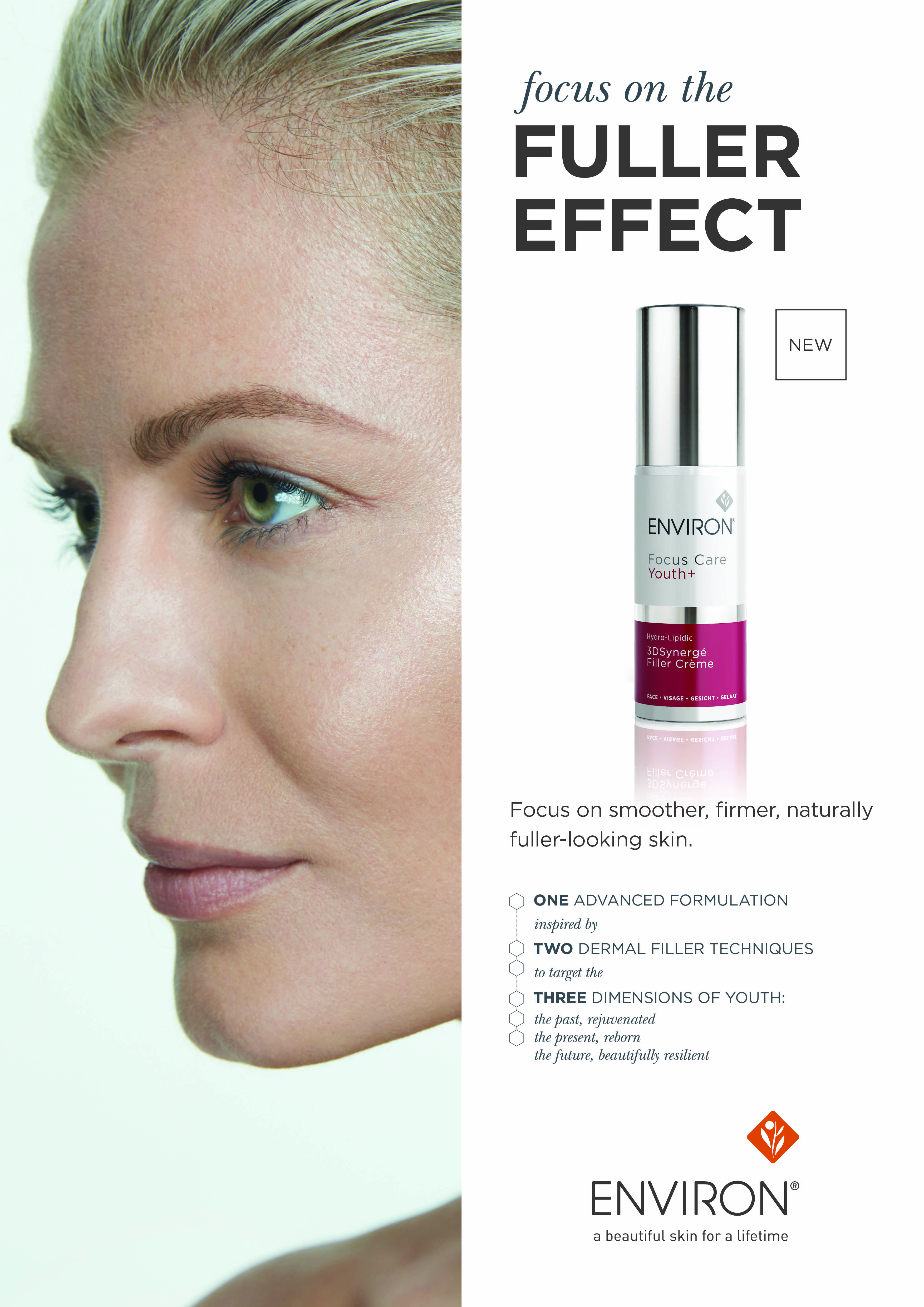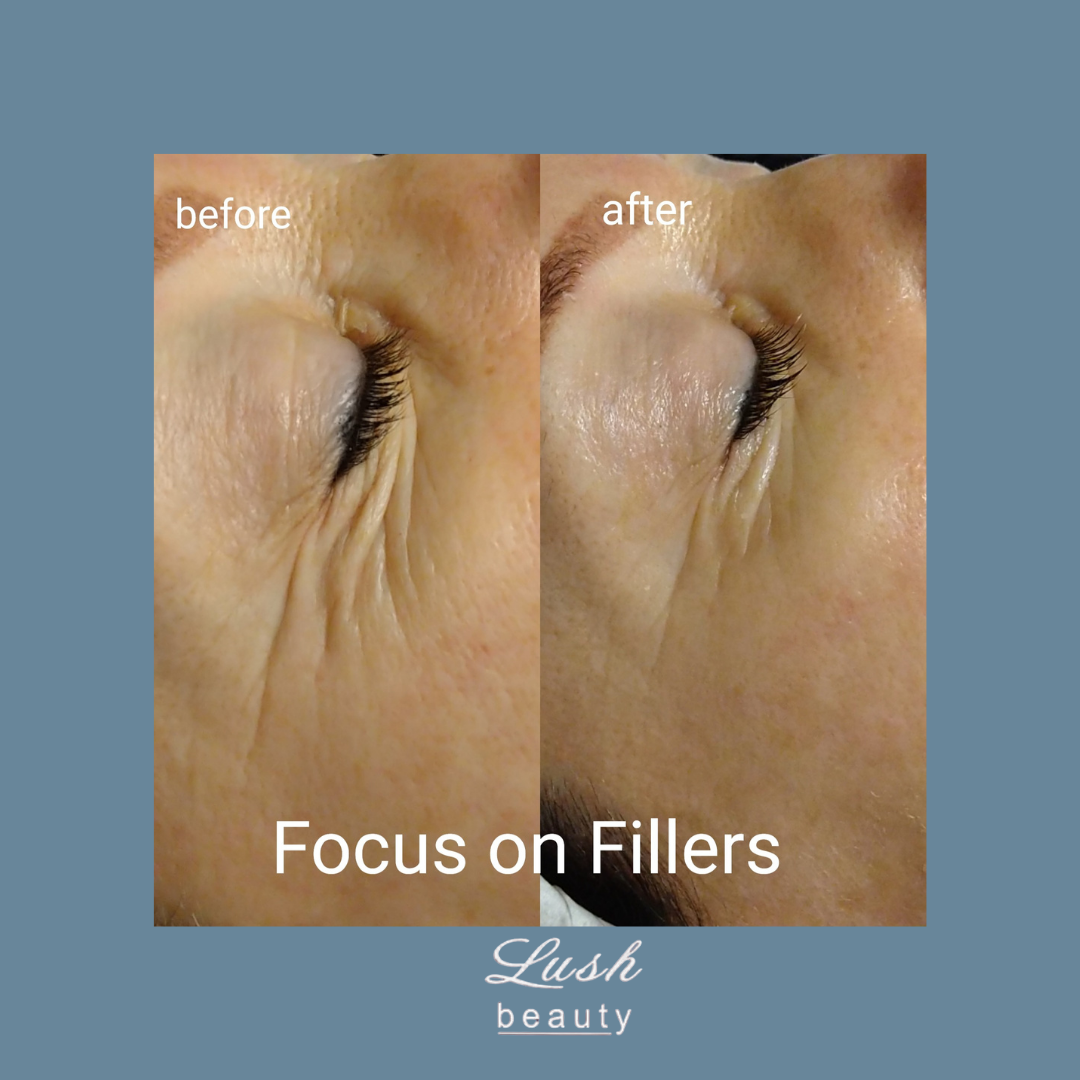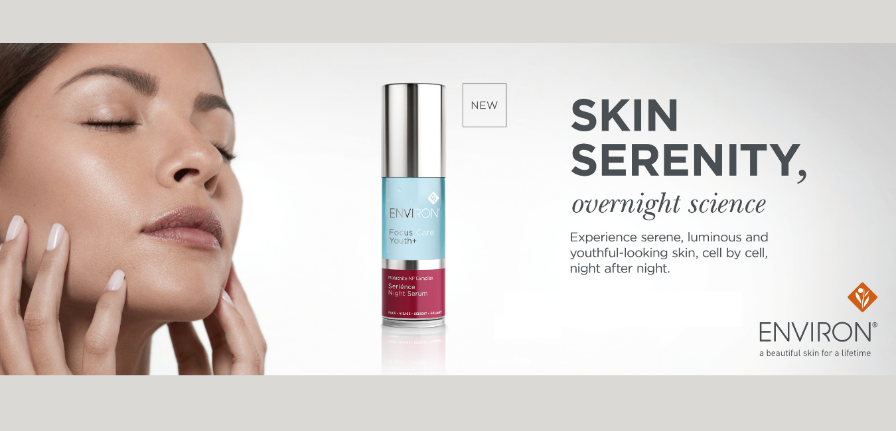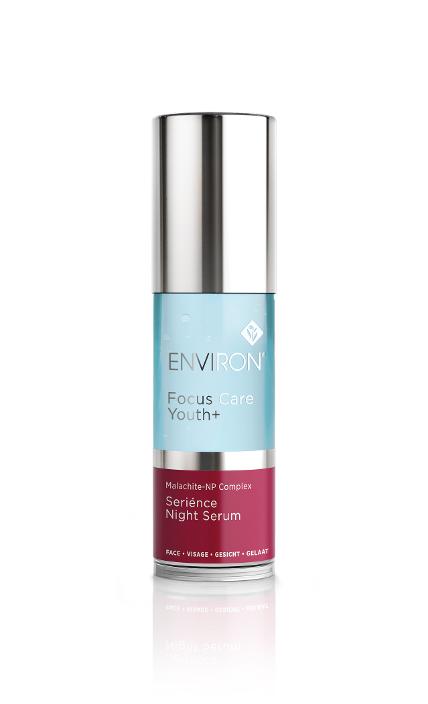 HERO LAUNCH PRODUCT OF 2021
Serience Night Serum
The first of its kind advanced overnight booster developed to target the negative long term effects of stress to reveal serene, luminous and youthful-looking skin, cell by cell, night after night.
TARGETS THE SIGNS OF STRESS
Dullness

Fatigue

Wrinkles & Lines

Loss of elasticity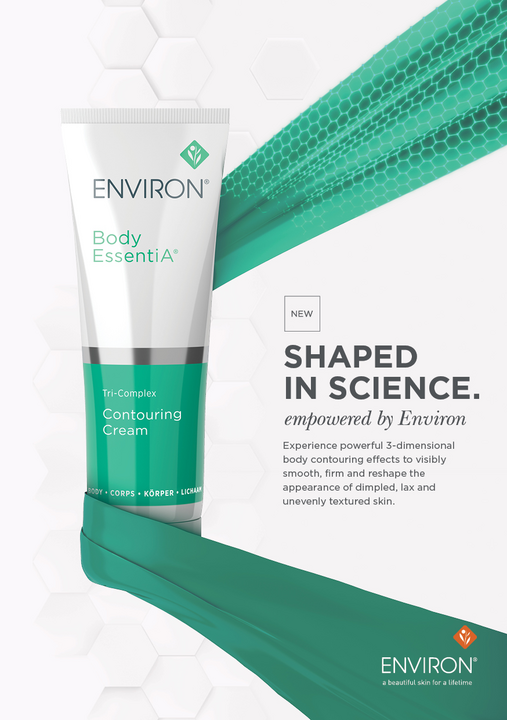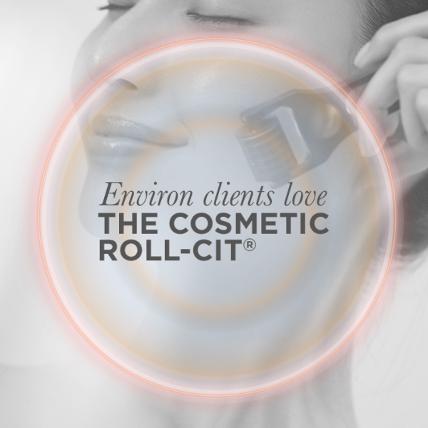 Cosmetic Roll CIT , Focus Stamp , Body Roll CIT and Gold Plated Roll CIT
Needling helps essential vitamins and nutrients reach deeper into the skin. We love that it's helping to give your skin more of what it needs to look and feel beautiful.
Focus careTM Skin Tech+
ELECTRO - SONIC
DF MOBILE
DEVICE
This handheld device combines two sophisticated technologies , low frequency sonophoresis (sound waves ) and pulsed iontophoresis ( electric current ) designed to be used with specific Environ products to help deliver more essential nutrients to where the skin needs them the most, making a lasting difference to the appearance of your skin. Click the link to purchase yours with a free Avance Elixir worth £83 rrp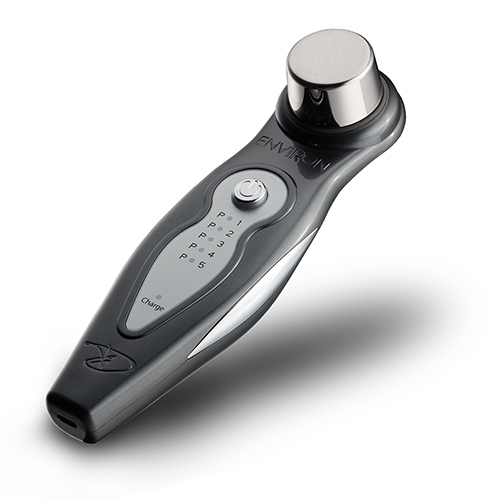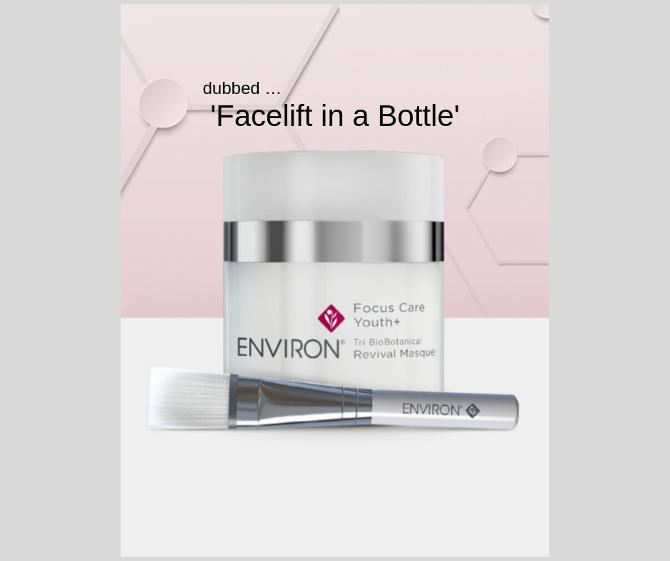 Environ TREATMENT MENU
electro-sonic ESSENTIAL TREATMENTS £65 - £85
60 - 90 mins
Environ's pioneering dual electro-sonic technology sets the benchmark for professional skincare treatments. Low frequency sonophoresis together with pulsed iontophoresis in combination with Environ's professional skincare products, help deliver more of what skin needs where it needs it most - making a real lasting difference to your skin, for life.
ESSENTIAL YOUTH RESET
Helps soften the appearance of fine lines, sun-damage & sagging skin with our peptide and vitamin packed facial for a more youthful appearance
ESSENTIAL MOISTURE BOOST
Helps reduce the appearance of fine lines caused by dehydration and increases the plumpness of the deeper layers of the skin. Hyaluronic Acid is the hero ingredient , promoting a moisturised, glowing-looking skin.
ESSENTIAL COMFORT CALM
Ideal for sensitive, irritated skin. A powerful. A powerful combination of smart ingredients, leaving the skin feeling soothed with a healthy radiance.
ESSENTIAL RADIANCE REVEAL
A targeted solution for sun-damaged or pigmented skin. Boosting the skin with the correct combination of ingredients, results in flawless, radiant-looking skin.
electro-sonic FOCUS-ON TREATMENTS £45
30 MINS
Specifically developed to target specific areas using Environ's revolutionary dual electro-sonic DF technology ensuring that your primary skin care concerns are directly addressed. Perfect for when time is limited.
FOCUS-ON FILLERS treatment
Introducing the newest innovative treatment - an alternative to dermal fillers. Combining the Environ powerhouse serum and scientifically advanced skincare technology this treatment will help to smooth facial lines and restore a rejuvenated, plumped youthfulness to your skins appearance. This is a non-invasive natural looking treatment that is perfect for anyone looking to have or are already experiencing dermal fillers.
FOCUS-ON FROWN treatment
An iconic peptide blend assists in reducing the appearance of expression and frown lines around the eyes and forehead resulting in a more youthful appearance.
FOCUS-ON EYE treatment
Combining our powerful peptide complexes with Hyaluronic Acid, ensures a completely refreshed, hydrated and youthful appearance.
FOCUS-ON TEXTURE treatment
An intensive combination of the three Environ technologies; Dual ELECTRO-SONIC, COOL PEEL and MICRO PERFUSION improve the appearance of mild scarring, revealing smoother,evenly textured skin.
FOCUS-ON EVEN TONE treatment
The powerful combination of vitamin A, C and AHA is unique approach to assist in lightening the appearance of pigmented marks resulting in a more even-toned brighter complexion.
FOCUS-ON BODY PROFILE
This powerful body sculpting treatment will help you say goodbye to the' orange peel appearance '.The effective combination of active ingredients with our dual electro-sonic DF technology assist in firming and conditioning, and helps to maintain a smoother, suppler and toned -looking skin. This treatment can also improve the appearance of an unwanted double chin.
ENVIRON COOL PEEL TREATMENTS £65
45 - 60 MINS
Environ's unique Cool Peel Technology is a non-invasive intelligent skin renewal system developed by DR DEs Fernandes, to safely and effectively help refine, revive and brighten skin. Experience a real , lasting difference to skin through beautiful science.
YOUTH RENEW COOL PEEL
This cool peel treatment assists with reducing the appearance of premature ageing, fine lines, sun-damage and an uneven skin complexion. Discover the power of an intelligent skin peel that will leave the skin looking refreshed and vibrantly youthful
MOISTURE BOOST COOL PEEL
Designed to gently buff the skins surface and focus on revitalising dry, tired-looking skin , revealing a healthy-looking glow, This gentle yet effective peel is suitable to you all year round with no visible peeling.
DEEP CLEANSING COOL PEEL
Environ's interpretation of the classic deep cleanse facial. The unique method of deep cleansing the skin is gentle in exfoliating the skin's surface yet effective in purifying and assisting to control the appearance of congested breakout-prone skin. This unique, gentle peel helps to achieve visible peeling of congested skin looking radiantly healthy and refreshed.
BRIGHT RECOVERY COOL PEEL
This gentle lactic acid cool peel assists with reducing the appearance of premature ageing, fine lines and uneven toned skin complexion as a result of excessive sun exposure.
BLEMISH CONTROL COOL PEEL
This powerful cool peel therapy assists with the management of blemish prone , distressed skin, by purifying, cleansing and assisting to unclog pores and dissolve impurities. Our hero treatment for problematic skin conditions.
VIBRANT - C MICRO PEEL £55
A concentrated vitamin C infused peel that is freshly mixed before application to ensure optimal freshness and efficiency. Proven to deliver a healthy complexion with an even skin tone and texture because vitamin C is essential for the skin to function at its best. Excellent choice for sun-damaged, pigmented and mature skins.
ENVIRON ® SCIENTIFIC SKINCARE THAT REALLY MAKES A DIFFERENCE
Environ Skincare is a premier quality brand offering outstanding results for discerning clients. Formulated by Dr Des Fernandes, a world-renowned plastic surgeon, the range contains a unique combination of active ingredients to protect the skin from environmental aggressors and combat the signs of ageing.
OUTSTANDING RESULTS FOR ALL SKIN TYPES AND ALL AGES
The unique formulations are a powerful anti-ageing tool which effectively address photo damage, problem skin, uneven skin tone and dryness. Clients who use the products see results that they had never experienced before, positive changes that are tangible and real.. Both Environ's and our aim is to support the long term health of the skin rather than a quick, temporary fix.
Environ products provide essential nutrients in sufficient doses to be truly effective. The AVST and Ionzyme ranges are based on a unique step - up programme which allows the skin to gradually acclimatise to progressively higher levels of vitamin A, resulting in a plumper, younger looking complexion.
In addition to the Environ Treatment Facials we recommend for maximum results using the Environ Skincare products at home as part of your daily routine and taking the Advanced Nutrition Programme supplements recommended to you by our skincare specialist.
Lush Beauty is a certified SILVER Award Partner of the International Institute of Anti-Ageing . (IIAA)